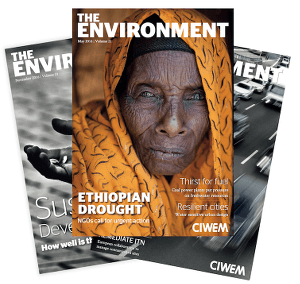 Syon Media specialise in publishing magazines for membership organisations like chartered institutions, charities and associations.
We bring our expertise of the last 20 years producing our own consumer magazines and use that knowledge to produce award winning magazines that will have your members engaging with your content like never before.
Our background is magazine publishing. We are not an ad agency that has decided to try designing magazines, we are built from the ground up as publishers and this shows in our client's publications we lovingly create.
There is no better to engage your members than to use a professional as your member magazine publisher.
Full publishing service
Syon Media provides a complete end to end service for member magazine publishing. Our membership clients can pick and choose what services they would like Syon to fulfil. Some utilse Syon's expertise in every area and want the complete service including editorial services, some work with us just on Print Paper and Postage procurement. We can be involved as much or as little as you want.
Content Strategy
and delivery
It is an art to create just the right content and structure of a magazine that will engage your readers and keep them coming back. Syon Media work with you to build the right sections and define a clear strategy for getting the best out of your communication to members.
Magazine Designs
and re-designs
Even the best content needs to be presented to the reader in the right way. Our designers are specialists in magazine design and have built award winning magazine designs from scratch and also led many re-designs of existing publications to make your members engage with your great content in a way large professional consumer titles do.
Editors & Journalists
Services
For those membership organisations that do not have an in-house editor or editorial team we can provide national newspaper level editorial management and industry-specific journalists with years of experience.
Advertising
Services
Help fund your magazine by using our inhouse sales team who specialise in selling magazine advertising across print and digital media. The team at Syon Media have been working with membership organisations for more than 12 years. We know that your good name and standing with members is of the utmost importance. We are never use pressurised selling techniques and we act as an extension of your own team. We live your ethos and represent your values as we know most ad clients are probably your members too.
Printed and Digital
magazines
We have a simple philosophy - your members should be able to read your content anywhere, anytime, any way they wish. The magazines we produce for clients are made available in both print format and digital apps including Apple, Android, Amazon HD, Windows Mobile, PCs and Mac devices as standard.
Print, Paper, Post
Procurement
Syon print and distribute millions of magazines and supplements a year. We negotiate direct with paper mills, DSA's for postal contracts, web printers, sheet-fed printers - in fact everyone in the publishing supply chain. Our clients benefit from these economies of scale and also enjoy having one supplier relationship as we manage all the technical things with the supply chain. We take on the operational load freeing up your team to work on the more important stuff like producing great content and growing membership.
Syon specialise in publishing magazines for membership organisations so if you have a tender or need to chat to a professional magazine publisher about your magazine then reach out using the contact us form below and we would be happy to help.
---