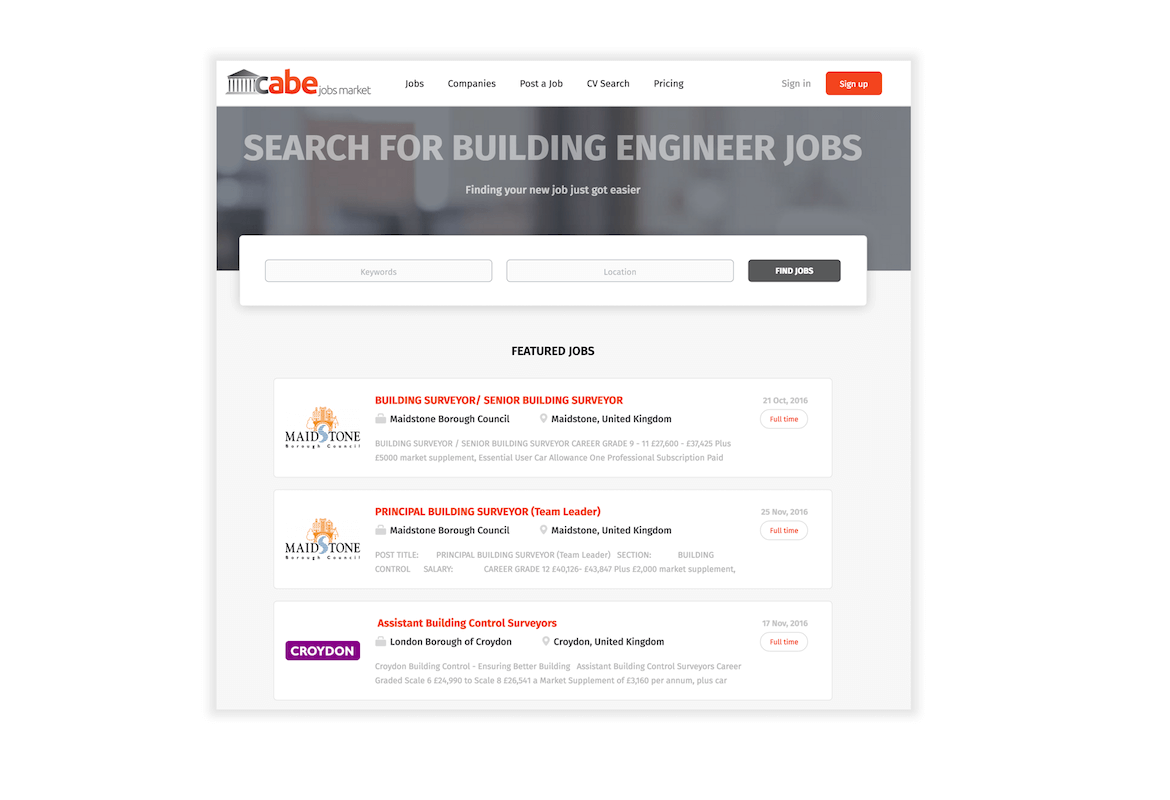 CABE
Syon Media have partnered with The Chartered Association of Building Engineers to create revenue from recruitment advertising to CABE members.
Syon designed, built and maintain a dedicated Jobs board called the CABE Jobs Market focusing on Building Engineering roles.
Syon also cross sell advertising packages into the magazine Building Engineer.
Syon Services
Advertising
Jobs Board Software
Web design
Social media autoposting